"Наши половинки - это еще и плод наших усилий."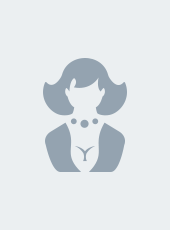 Gifts
Verification
Phone

Not confirmed

Facebook

Not confirmed

VKontakte

Not confirmed

Odnoklassniki

Not confirmed
Interests
I'm looking for:
I'm looking for: a man aged 31 to 38 for become friends and stay in touch.
About me (freestyle)
Если вы не дружите с орфографией - со мной вам точно не подружиться!!!
Personal Information
168 cm, 49 kg, slender body, strawberry blond hair and green eyes.

Free

Some day

Russian(native speaker)
Self-portrait
Всего понемножку ))

Триллеры.

Я еще не все посмотрела ))

Бездельничать, гулять, ходить в кино, посещать театр, готовить, только вместе с любимым человеком.

Любовь. Взаимная.

Потерять любимого человека.

В мужчине очень ценю способность "держать лицо". Даже если он в расстерянности и не знает как поступить, чтобы смог погасить мою панику.
Чувство юмора. Если в этом пункте у нас нестыковка - шансов нет :(
Выдержка - одно из наиглавнейших мужских качеств. Истерить - женская прерогатива. ;)

Не прощу грубость. И рукоприкладство. Ни за что!

В ней есть место для самовыражения ))
И атмосферой в коллективе.

По крайней мере, запоминающийся: сплав на рафте посреди джунглей ))

Ничего не нравится. Но для фона иногда включаю ))

В общении со мной - неприемлю!
Copyright © 2012 «Loweb.ru». Все права защищены